2020 was a year like no other for the insurance policies of Australia, with bushfires, storms, wild hail and flooding affecting hundreds of thousands.
And worryingly, experts say new research has found that 46 per cent of households would be uninsured in the event of a flood and one in seven had no home insurance and contents insurance.
Before the current La Nina weather pattern brings further weather chaos to our lives, it's the perfect time for bodies corporate and property owners to learn the subtle differences between storm and flood damage in a strata insurance context to make sure your insurance policy is watertight.
So, what's the difference?
As with all matters in the insurance sector, the devil is in the detail.
According to the Insurance Council of Australia, a "flood" is defined as:
"The covering of normally dry land by water that has escaped or been released from the normal confines of: any lake, or any river, creek or other natural watercourse, whether or not altered or modified; or any reservoir, canal, or dam."
As it can be challenging to determine the cause of damage, members of the body corporate can get tangled up in lengthy negotiations to substantiate their claim.
When it comes to storm damage, the Insurance Council of Australia doesn't formally define a "storm", so it's best to make sure you understand the definition of storm versus flood in relation to your insurance policy.
Not covered? Don't panic just yet
If your insurance policy excludes flood damage, your policy may still cover you for events such as storm damage or rainwater damage. Further clarity can be found in the product disclosure statement (PDS) of your policy.
What can I do right now to protect my property?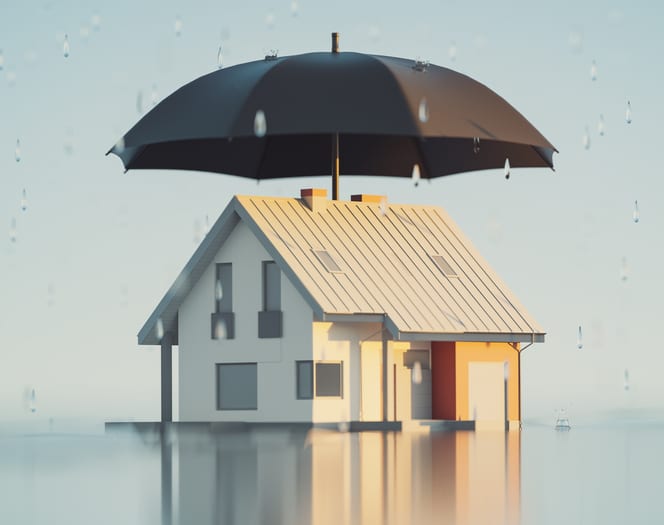 While it's too late to take out cover after an event for your current loss, it's not too late to consider protection for future events. Proactive measures before the next major weather event will make all the difference.
Compare insurers and their policies as they can contain different levels of cover, general definitions, general conditions and general exclusions
Conduct research on your area to understand relevant risk profiles and assess your insurance needs
Ensure your policy meets your body corporate's legislated requirements
Understand insurance related rules specific to your state and what additional cover may be required to protect your particular lot and property type
Check with your body corporate manager about the insurance history of the property and request any records from the archives to help you make the right insurance choice
Seek independent advice from a body corporate insurance broker to gain clarity regarding the terms of your preferred insurance policy.
Keep track of any insurance claim-related legal cases that have set a precedent in your state to stay aware of your rights as a property owner.
Too late, the damage has already occurred
If your property has suffered weather damage, remember to immediately contact your insurer or broker to guide you in the process.
Where possible, take photos, videos, and provide any emails and other conversation records of the damage to include in your claim before you begin the clean-up.
Seeking further advice?
If you wish to discuss any strata community matters further with an Ace Body Corporate Manager, please do not hesitate to visit our contact page and locate your nearest Ace Manager for a chat.