Engaged in strata title / body corporate management since 1995, ACE BCM
has the experience and commitment evidenced to the industry to provide high-quality, professional, and personal management services to our clients; lot owners within bodies corporate. Informing you of your financial and legal obligations in a timely manner, as well as offering general guidance, honed from our market leading commitment to education and training.
Collectively managing over 65,000 units and being responsible for the management of properties and assets to an approximate value of $30 billion dollars, you're assured of our reliable and credible representation of your body corporate.
ACE is esteemed to be the only truly national strata management company, proudly operating in every state and territory throughout Australia.
Professional Personal Service
Comprising of qualified professionals with many years' experience in senior management roles, ACE franchisees have chosen to transfer their skillsets to practice and develop their career in the strata title / body corporate management industry. Engaging in ongoing professional development programs, all ACE Managers and team members are dedicated to understanding the very latest regulation changes, codes of conduct, and offering the most cost-effective methods of managing bodies corporate.
The key strengths of our ACE Managers is their commitment to providing customers with a professional, personal service and highly valued experience in conflict resolution to achieve win/win solutions in difficult, and inevitable situations, that arise when people live in close proximity to each other.
In addition, with ACE, you gain access to a network of experienced ACE managers who are available for specialist assistance, support and/or when your manager takes their much needed annual leave, to provide locum services to minimise disruption to the services offered.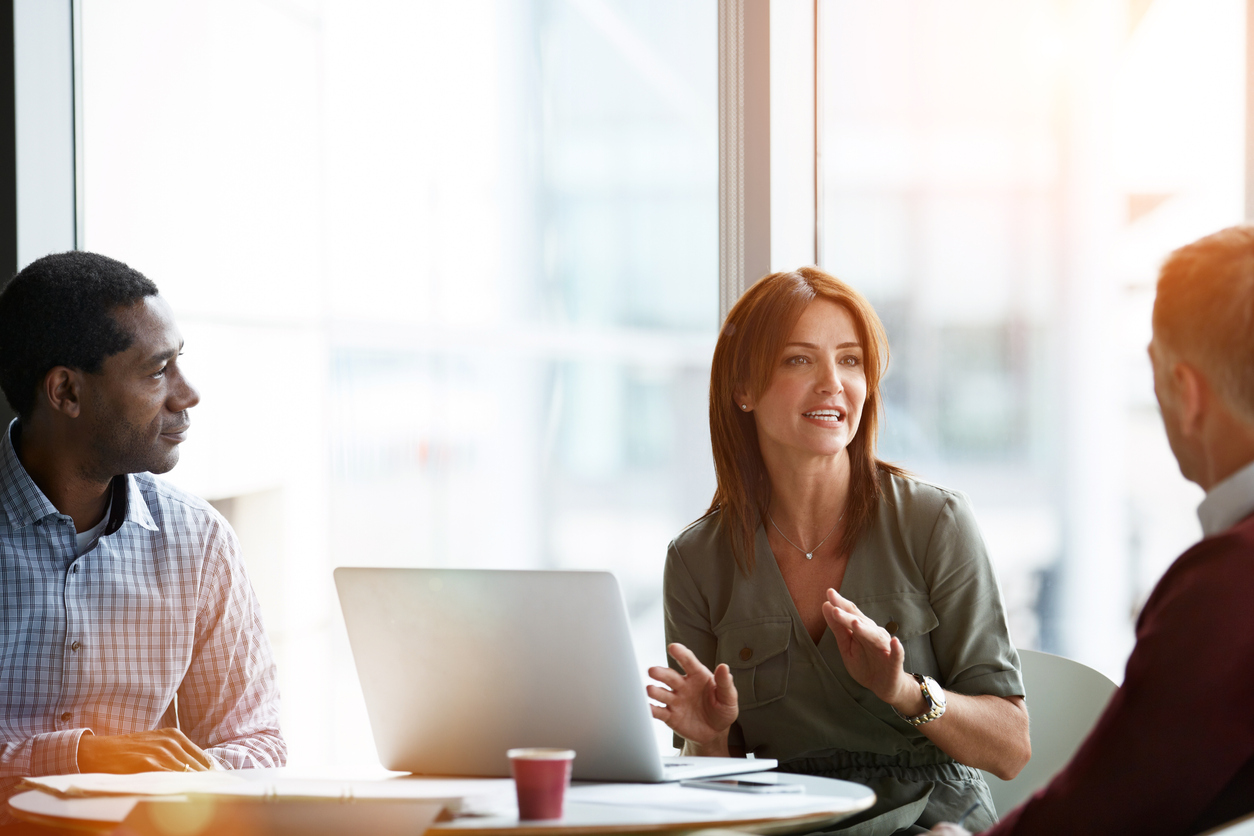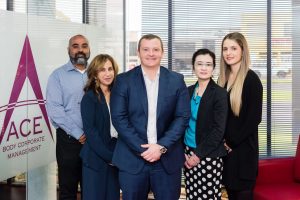 Professional Personal Service
Ace is comprised of professionals with many years experience in senior management roles that have chosen to practice in strata title / body corporate management. All Ace managers are engaged in regular professional development programs to ensure that they understand the very latest regulation changes, codes of conduct, and the most cost-effective methods of operating bodies corporate.
The key strengths of Ace managers are their commitment to providing customers with a professional personal service, and their experience in conflict resolution that achieves win/win solutions in those difficult situations that arise when people live close to each other.
Our Mission
To provide professional personal service and always strive for excellence in the service we deliver to you, our clients.
---
Our Vision
To become the most successful body corporate managers in Australia. Offering the highest standard of boutique property management services, built on open and collaborative experiences and compliant regimes to protect your investment, your home. Services that not just meet, but exceed, the expectations of our clients.
---
ACE endeavours to maintain industry leadership and welcomes feedback and enquiries about our operations and performance benchmarks.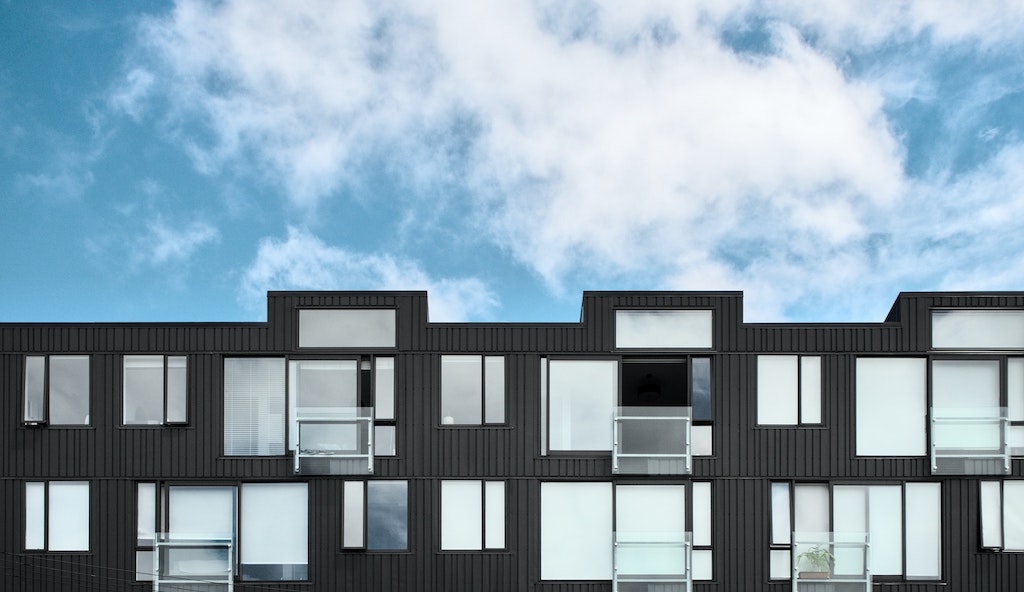 Why choose ACE?
Here's just a few of the many reasons, to choose ACE BCM to protect your strata investment
At ACE, you benefit from a business model that suits your needs; all the while continuing to receive the personal and professional service of a boutique management style, with access to a broader network of expertise and backing of a corporate structure.
At ACE 99% of our managers are owners and operators of the business, which means your OC manager has direct responsibility for the properties they manage and allows you to deal with the one manager personally on all matters. The results? A clear commitment to your property and dedicated responsiveness to you, as their client. This allows ACE within a short period of time, to develop a close working relationship with your property and its owners – and forms the foundation of our customer service strategy.
Where your local ACE branch has chosen to expand their service offerings/clientelle, the business operator remains the direct report for their OC Managers; maintaining consistency and ongoing support to clients. Clients also have access to ACE Consulting, which is our largest branch and is dedicated to servicing Victorian properties with complex needs such as community estates and heritage-listed buildings through to mixed use owners corporations and new builds.
From single through to multiple owners corporations, townhouses through to high rise, your ACE Body Corporate Manager, can meet you locally to meet you and your owners corporations' unique needs.
Meet the ACE
Head Office Team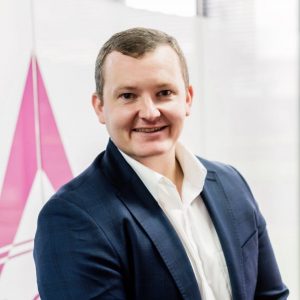 Daniel Hunt
General Manager
Daniel oversees Ace's general business operations relating to Franchising and Strata Management. Daniel is involved in the sourcing and recruitment of Ace's franchisees as well as providing ongoing support and guidance in areas of franchisee compliance, general business and strata knowledge.
Daniel has completed the A100 Strata Introduction course and the Certificate IV in Strata Community Management at RMIT University. Daniel holds a postgraduate certificate in Business Administration from the Australian Institute of Management, while also possessing a Bachelor's Degree in Communication from Monash University. Daniel has been employed with Ace Body Corporate Management since 2013.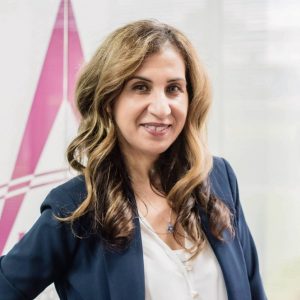 Sharon Lameris
National Development Manager
Sharon having recently joined our team at Ace, brings with her 30 years of strata experience and knowledge. Having risen through the ranks from Strata Manager to Manager and from Company Trainer to Director of Education representing our industry body, Sharon's wealth of technical skills and passion for the industry is well placed to support the high-performance culture of our franchise network. Sharon will work alongside the General Manager, Training Manager and Area Development Managers to look into the complex needs of our clients, as well as set standards and best practice that drives initiatives and projects in line with the strategic direction of Ace Body Corporate Management.
Sharon has completed the A100 Strata Introduction course, the Certificate IV in Property Services (Operations) at RMIT University and has achieved a Diploma in Business Studies.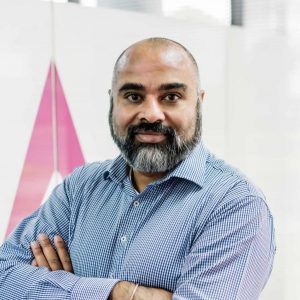 Vj Chhagan
Training Manager
Vj joined Ace Body Corporate Management Head office in October 2019, to help drive customer-focused services by bringing together his eclectic skill and knowledge in Owners Corporation Management, Real Estate and IT through his Learning and Development skills. Vj provides support to Ace's new franchisees with setting up their own business in this ever-growing complex industry. For the established managers, Vj continues to support their growing businesses through ongoing training and mentoring programs.
Vj's academic achievements include a Masters in Surface Science and Bachelors in Applied Physics including several publications and patents.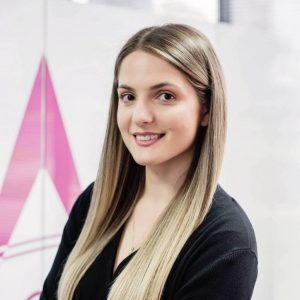 Drazena Krstic
Marketing Coordinator
Drazena Krstic is Ace's Marketing Coordinator and provides marketing support to Ace's franchise network. Drazena implements marketing and advertising campaigns by developing high quality and effective marketing collateral as well as managing Ace's marketing and communication channels.
Drazena has a Bachelor's Degree in Design, majoring in photography and graphic design from the Australian Academy of Design. Drazena has completed the A100 Strata Introduction course. Drazena has been employed with Ace Body Corporate Management since 2019.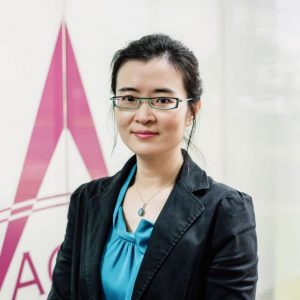 Vivian Chen
Franchise Relationship Manager
Vivian is involved in managing franchise agreements, providing strategic insights on business practice from legislative and operational perspectives, developing and updating procedures for franchise operations, and maintaining positive relationships with new and existing franchisees. Vivian has been employed with Ace Body Corporate Management since 2007.
Vivian holds a Graduate Certificate in Business Law, a Bachelor of Arts degree in Cultures and Communications and a Diploma in Business Administration. She speaks multiple languages and besides English is proficient in Mandarin, Cantonese and Hakka.