New research has shown some troubling statistics about swimming safety that strata communities should be aware of, especially when making body corporate pool rules.
Commissioned by Swim Australia, the Swim Safer Report shows that fewer Australian kids are being taught how to swim, with research showing that over half (55%) of Australian children do not attend swimming lessons and that 41% of parents had no intention of enrolling their child despite summer being the peak drowning season.
While strata communities aren't expected to teach kids to backstroke, trends like contact page this are highly relevant for communities in understanding pool safety risks.
In a year where countless learn to swim lessons have likely been cancelled due to social distancing guidelines, and a summer where more people than ever before will be staying home and enjoying the community pool due to travel restrictions, it's important that your community starts making pool safety guidelines and enforcing swimming safety rules.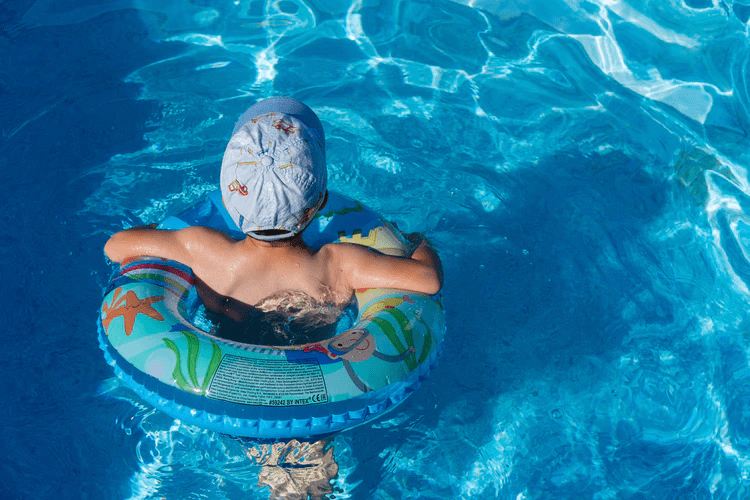 Here are a few swimming safety tips that your body corporate can emulate when setting up strata swimming pools COVID rules.
Step 1 - recognise pool safety risks in your community.
Identifying hazards can be the first step to preventing accidents occurring in or around your pool.
Here are some key dangers to be on the lookout for around your community pool this summer;
The pool gate should swing back to the closed position after being opened and remain closed. Poorly secured pool gates can defeat the pool fence entirely. Check that the latch and hinge are working correctly, you should not be able to pull the gate open once latched.
Pool aids and toys should be stored securely and out of view.
Objects that could be used to climb the fence should be removed from the area. Sometimes, adjacent trees, shrubs and structures like pool toy storage units can be used by children to climb pool fences. Vegetation around water should be trimmed for this reason and any obstacles removed from the pool perimeter.
Always be wary of where the off switch is located for spa and pool pumps. If emergencies arise, it's important to know where these controls are to help keep dangers away.
Step 2 – use education to mitigate future pool water safety risks.
Of course, all the vigilance and risk mitigation strategies in the world won't matter if there's not sufficient education in the community about pool safety.
What does proper adult supervision look like? Do people in the pool area get reminders about CPR practices and wearing of life jackets??
Here are our best swimming safety tips to help educate your communities about pool safety:
Ensure all parents are aware of their supervision responsibilities for young children in the pool area:
Crucial supervision is required for any child under five years old; you should always remain an arm's length away from them and always teach them to never swim alone.
Do not leave small children in the supervision of older kids. Always remain attentive and present with children and ensure that there is an adult who will always swim with them.
Check that your pool's resuscitation sign is current and in clear view. Ensure there are no trees, graffiti or items blocking it.
Make sure children using the pool are aware of the rules and restrictions within your specific complex - as they are there for a specific reason, such as:
Getting into the pool feet first. Therefore, no diving.
Not letting young children get near the water without life jackets.
Ensuring that swimming safety for kids and pool rules are clearly signed will go a long way to educating children on how to use pool amenities.
Seeking further advice?
If you wish to further discuss any strata community matters with an Ace Body Corporate manager, please do not hesitate to visit our contact page and locate your nearest Ace manager for a chat.