Rental Minimum Standards
There are now 14 categories of minimum rental standards that property owners must be mindful of. Not only do landlords need to know what these requirements are for the inside of their private lot, they also need to understand how this impacts and may be impacted by their strata community. These include:
1. All external entry doors for private lots must be fitted with key operated locks.
2. All windows must be able to be secured against external entry. If a lock is unable to be installed, a latch may be used. Any devices which may need to be installed externally for this purpose may still require consent of your strata community.
3. Since the 29th of March 2022, bedrooms and living areas must have window coverings that block light and provide privacy. Strata communities will need to consider any strata guidelines that specify the colour required for the curtain backing. This is particularly important if the curtain backing can be seen from common property.
4. The property must be structurally sound.
5. The property must have electrical safety switches installed from the 29th of March 2023.
6. All rooms must be free from dampness or mould.
7. The property must meet the ventilation standards as outlined in the Building Code of Australia.
8. Toilets must be in good working order.
9. Bathrooms must include a washbasin, a shower or bath, a hot and cold water supply, and showerheads with a minimum 3 star rating.
10. Laundry facilities must have a reasonable supply of hot and cold water.
11. Vermin proof bins must be provided by local council and comply with council regulations. Some strata communities have private waste management services.
12. There must be access to light in all interior rooms, including corridors. For habitable rooms, such as bedrooms, there must be both natural and artificial light available.
13. A fixed heater, preferably energy efficient, must be installed in the main living area. If it is not possible to install an energy efficient heater due to conflict with the strata community's rules, then the energy efficient requirement no longer applies.
14. Kitchens must include a sink with a hot and cold water supply and a working stovetop with a minimum of two burners. If there is an oven, it must be in good working order.
For strata landlords, preparation is key. If the minimum standards aren't met, a renter (otherwise known as tenant) can request the landlord make urgent repairs to the property, or they can terminate the rental agreement before moving in.
If property owners are unsure about how these minimum standards and potential modifications required may impact the common property, please speak to your strata manager.
Can renters make property modifications?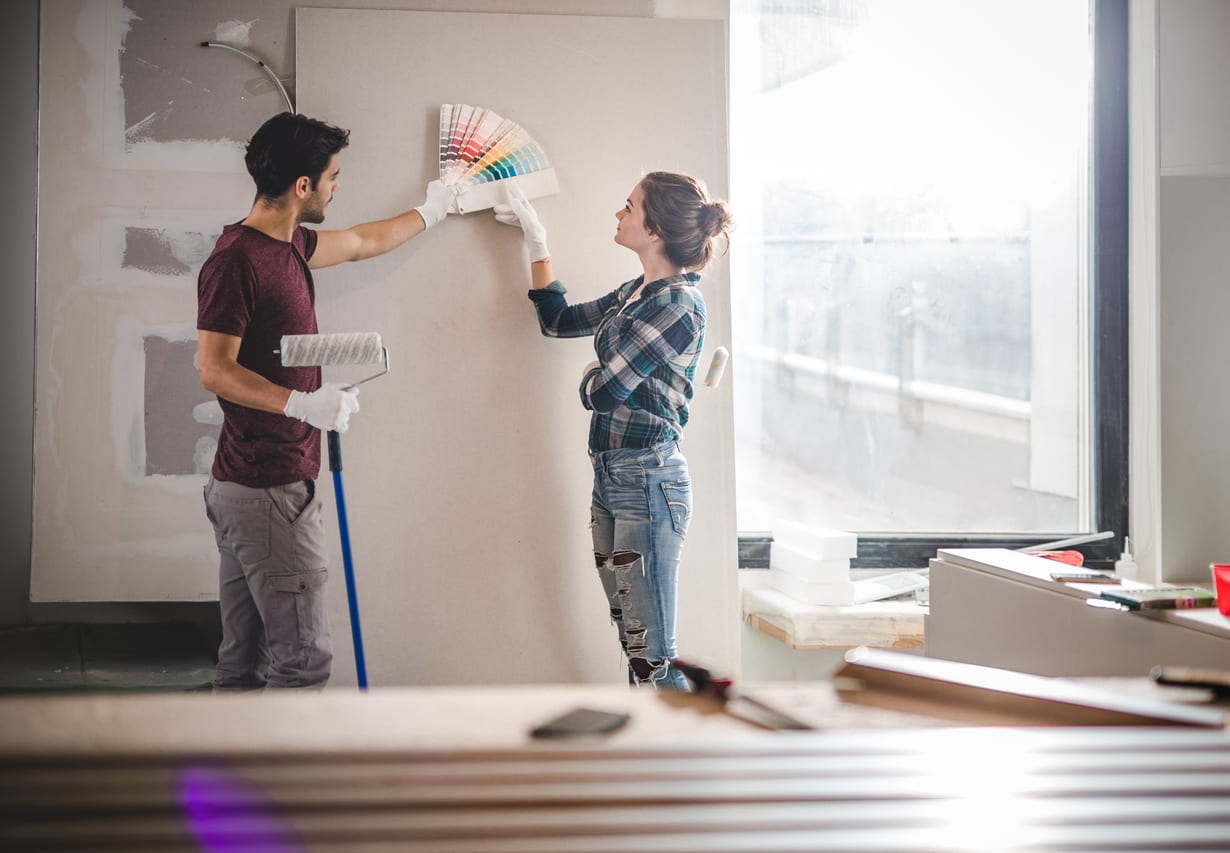 Renters can now make some property modifications without landlord consent, however, need to be mindful that the strata community rules still apply and must be adhered to in the modification process.
Strata landlords, often by way of a rental agent, must ensure rules of their strata community are made available to prospective renters to keep them informed and enable compliance.
Subject to these rules, renters can install:
A wireless doorbell,
A lock on a letterbox,
Replacement curtains, if the original curtains are kept,
Pressure mounted child safety gates,
Non-permanent window film, and
Adhesive child safety locks on windows and doors.
For properties that are not listed under the Heritage Act 2017, renters can also install:
picture hooks, screws, and wall anchoring devices on surfaces other than brick walls,
LED light globes which do not require new light fittings,
low flow showerheads, if the original showerhead is retained,
blind or cord anchors,
hardware mounted child safety gates on walls other than brick walls, and
security lights, systems or cameras that do not impact on neighbours' privacy and are not hardwired to the property.
Can landlords refuse property modification requests?
For any other property alterations not listed above, renters must still seek landlord permission. Strata communities should note that proposed modifications can be refused if:
The modification would result in further changes needed for other premises or common areas, or
If the modification breaks the strata community's rules.
If a modification refusal results in a dispute, the matter can be escalated to the Victorian Civil and Administrative Tribunal (VCAT).
Additional disclosure requirements
The new laws also introduce the landlords' obligations to disclose important information to renters before the rental agreement is signed. The following are a few examples of disclosure effecting the landlord, as a property owner in a strata community:
details of any embedded electricity network
if the lot or common property is known to have been the location of a homicide in the last 5 years
the most recent gas safety check, electrical safety check, and pool barrier safety check (where relevant)
the premises is registered under the Heritage Act 2017
the premises or common property is known to be the subject of any notice, order declaration, report or recommendation issued by a relevant building surveyor, municipal building surveyor, public authority or government department relating to any building defects or safety concerns for the property,
there is a current domestic building work dispute under the Domestic Building Contracts Act 1995 which applies to or affects the premises,
there is a current dispute under Part 10 of the Owners Corporations Act 2006 (any internal dispute, for example between lot owners, occupants and/or the manager) which applies to or affects the premises,
provision of the rules of the owners corporation
Terminology changes
With the implementation of these New Residential Laws comes a change in terminology for property owners and tenants. Landlords will now be called 'rental providers', and tenants are now called 'renters'. Strata communities can expect to see this terminology reflected in future rental agreements.
Seeking further advice?
We're here to help. If you wish to discuss any strata community matters further with an Ace Body Corporate Manager, please do not hesitate to visit our contact page and locate your nearest Ace Manager for a chat.