Holidays Approach – Strata Community Checklist
April 1, 2019

Self Management vs Ace
August 29, 2019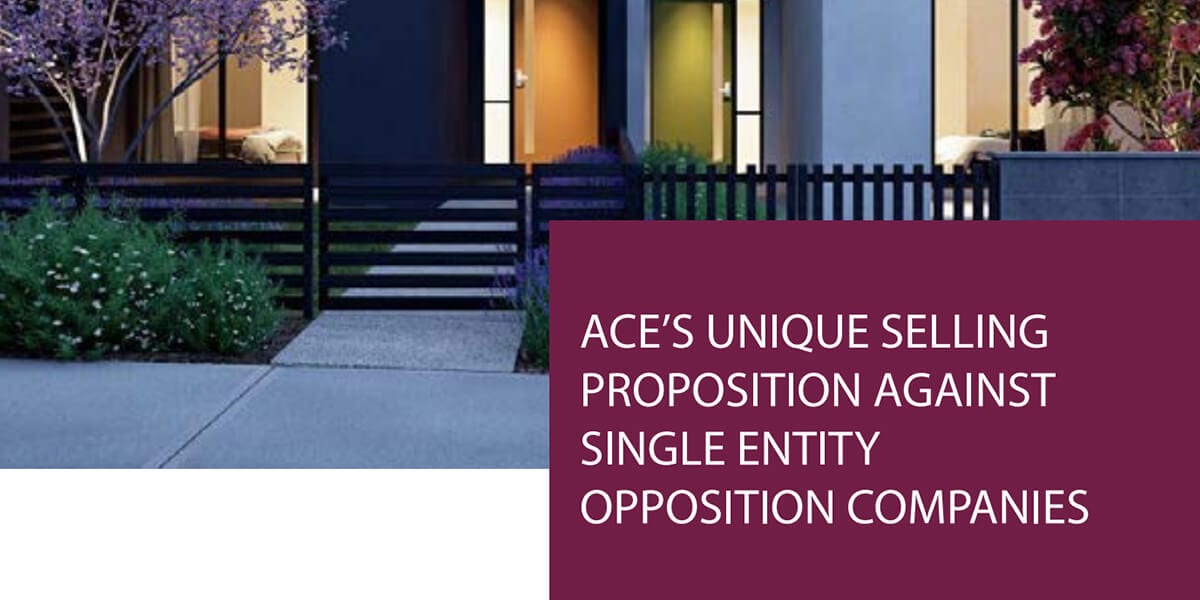 ---
Ace's franchisees are geographically located so they can be at all their properties within a short space of time. The benefit is that they can resolve emergency issues very quickly by being onsite and dealing directly with the issue.
Ace's franchisees are owners of their business; therefore they care about their business and their clients. They put their client's first. When an owner has an issue, they are dealing directly with the owner of the business, therefore the service level is outstanding and issues are resolved quickly.
Ace's franchisees promptly return phone calls, respond to emails and act on requests within an acceptable time frame, unlike many other strata management companies. The most common complaint Ace hears from owners when taking over from other strata managers is that their previous manager never responded to their calls or emails.
The overwhelming majority of our franchisees have been extremely successful in their previous business lives and have been in customer service-oriented roles. Most franchisees have degrees in Accounting, Law, Engineering, IT, Psychology, Education, Medicine, etc.
Ace franchisees work as a team and utilise other franchisee's skills when required. For example, in order to be a successful strata scheme manager, you need to have skills in accounting, law, facility management & psychology, as well as dealing with conflict resolution and mediation. If a franchisee is lacking in one of these skills, they can draw on the complimentary experience of the franchise group to assist.
Ace's Franchisees are supported by Ace Head Office on technology enhancements, business efficiency and training. Ace Head Office provides ongoing training to franchisees and their staff on changes to strata legislation, OH&S/ WHS, essential safety measures interpreting strata plans as well as mediation and conflict resolution.
Recently Ace, the Franchisor of the largest strata management franchise organisation in Australia was acquired by the PICA Group. The PICA Group is the largest single entity strata scheme management company in Australia, managing 200,000 lots across Australia. By acquiring the Ace franchise group, the PICA Group is now collectively managing 265,000 lots nationally. The Ace brand will continue to operate as a separate franchise organisation, because it offers all of the above benefits to its clients. So now PICA is the largest single entity strata management company in Australia and Ace is the largest franchised strata management company in Australia. PICA's clients now have a distinct choice in the marketplace operating under the one umbrella.
Being with the PICA Group now ensures additional training and technology opportunities to Ace's franchisees, which they can now offer to their clients. In addition there are number of additional services at a discounted rate that PICA can provide to Ace's clients on an opt in basis, such as:
Kemps Peterson's debt recovery & legal services at a reduced rate.
An enhanced version of Urbanise's Strata software that will not be available to Ace's competitors.
Significantly reduced gas and electricity prices for strata scheme owners as well as individual unit owners or tenants.
Additional training and technology to Ace's franchisees and or committees.
The success of franchising in the strata industry has determined that approximately 40% of the professionally managed strata scheme market in Victoria is controlled by franchised managed businesses. Because Victoria has been so successful due to the service level being provided to clients, franchising has spread to all other States and territories across Australia.
The average Ace franchisee has been involved with the brand for 7.9 years, even with all the new franchisees coming on board in recent years as Ace expands. This is contrasted to a 23% industry average annual turnover of staff from single entity strata management companies across Australia. If you don't factor in new franchisees that have been with Ace for under 3 years into account, the average stay of a franchisee is 11 years. This lack of strata manager turnover means consistency and stability with the management of your strata scheme, and reduces frustration and costs to the strata scheme and their committees.
---